December 5, 2013 --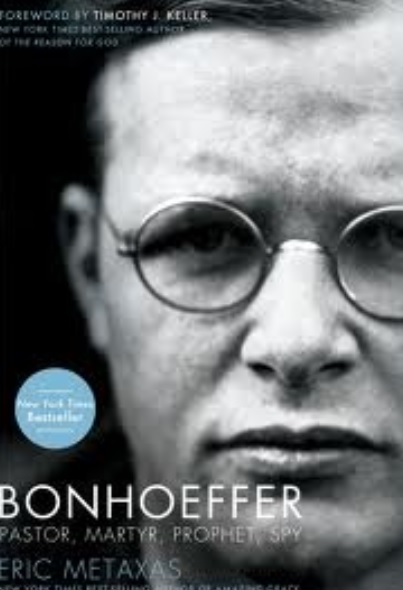 Heidi Cox, Beaverton Oregon
Author of Just Moms: Conveying justice in an unjust world
"Favorite Book" Writing Contest Winner. $50.00 History/Biography Category Prize.
- Check in every Tuesday & Thursday for the next winners!
Bonhoeffer:  Pastor, Martyr, Prophet, Spy
By Eric Metaxes
Dietrich Bonhoeffer lived each day of his short life with indefatigable passion and purpose. Living before and during the years of World War II in Germany, he was one of the lone prophetic voices warning the German Church of the perils that lay ahead. Few listened. Even fewer believed.
With those who stood with him, Bonhoeffer formed a coalition of like-minded Christians, re-naming them The Confessing Church.  Through one of the darkest times in history, Dietrich was dedicated to preserving the church, and living out his faith, as Christ had mandated it. Yet out of this purpose emerged an equally important goal: Working with a small web of brave men and women who sacrificed everything to bring an end to Adolf Hitler.
Metaxes brilliantly melds these dual-tracts of Bonhoeffer's pursuits in a riveting account of Bonhoeffer the pastor, and Bonhoeffer the spy. Knowing that he also becomes a martyr tinges each page with a melancholy reality that this young hero only reached age 38. 
Print This Post
Email This Post