January 21, 2014 --
Jan Sheerin,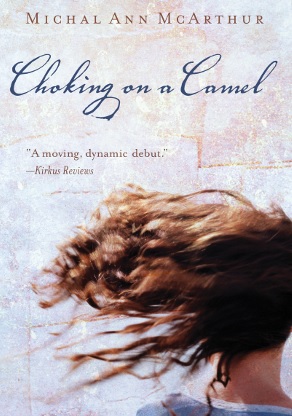 Bend, Oregon
Review of "Choking on a Camel" by Oregon author Ann McArthur
Rarely do I read a book twice, but this time I did, carried along by reminders of my freshman year at a similar place and time, the turbulent 60's. Michal Ann McArthur's "Choking on a Camel" reminds me that I, like Alex, have moved on while the memories of those formative years remain.
Alex Ferguson, in her senior year at Providence Christian University, a conservative Southern institution, faces tragedy, guilt and rebellion amid several well-characterized groups: roommates, church, campus and family. As she faces her brother Jack's fatal accident, her parents' divorce, campus hypocrisy and school stress, she feels "homesick for God." Alex, a good student, is also a "self-denying little mouse," a perfectionist pressurized by life. In the days surrounding Easter, she eventually rises to new beginnings as she finds faith in the poor and meek. For her it's not in the talkers, the "examples" or the institutions.
Print This Post
Email This Post