December 10, 2013 --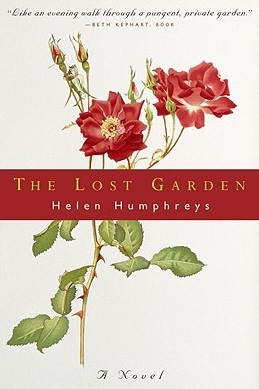 Ramona Scarborough
Salem author of "Stranger Friends" &  "The Autograph Book"
"Favorite Book" Writing Contest Winner. $50.00 Romance Category Prize.
- Check in every Tuesday & Thursday for the next winners!
The Lost Garden by Helen Humphreys.
Surprisingly, this slim, lilac bound gem has become one of my five top favorite reads. I prefer thick books and lilac is my least favorite color since when I wear it, people ask me if I'm ill. The title and the blurb on the back convinced me to take it home. My father worked for many years at the Washington State Experiment station and was an avid gardener and I have many happy memories of working with him in gardens. The word "lost" particularly caught my attention. Why were the gardens lost?
Soaking in a hot bathtub, sustained by a glass of sweet wine, I began reading the first sentence. "What can I say about love?" Ms. Humphreys protagonist, Gwen Davis, then paints a lyrical picture, not of a man she favors, but of London, a place she loves. Everything familiar and dear to her is being devastated by the World War II bombing of the city. She escapes to the English countryside by volunteering to direct a group of young women in the "Land Army." They will work on the Mosel Estate, clearing land and planting potatoes for the war effort. This was all unfamiliar history to me.
Print This Post
Email This Post